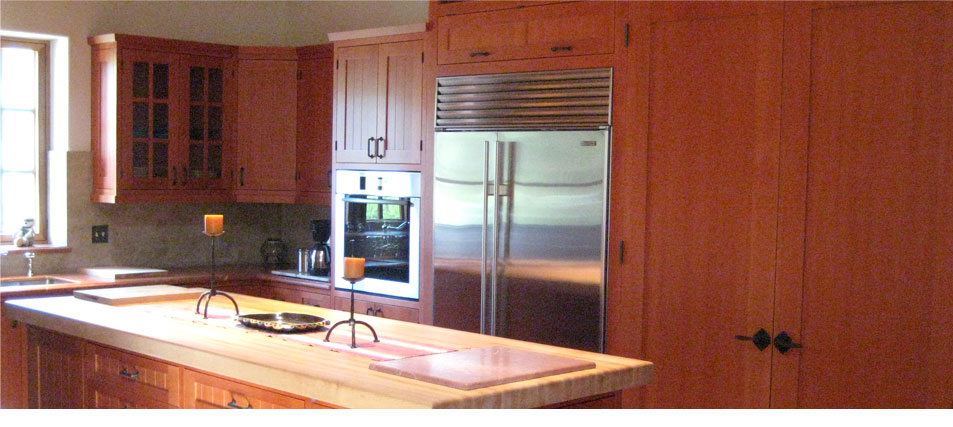 Innovative Casework, Inc. specializes in handcrafted, custom cabinetry for residential and office projects. Our family owned business has been operating from the same location since 1989, serving the greater San Francisco Bay Area. We are proud to say that we have grown steadily on referrals alone and have never had to advertise our business.
"When we were planning the remodel of our home, the kitchen was the most important room to us, as it would be the one place where friends and family gather. I knew in my mind what I wanted, but Dan at Innovative Casework helped me get there by studying my magazine tear-outs and detailing to me what we had to do to get that particular look. He disected every detail. The end result is stunning, and we are so thankful to Dan and his crew. They are professional, delivered on time and gave us the kitchenof our dreams!" - Celeste Randolph, Los Altos
"As a long time client of Innovative Casework I cannot say enough positive things about Dan Bridges and his team. His work is beyond quality and he is alwaysprofessional. I am thankful to have met Dan, he continues to exceed my expectations on every project." - Fran Durekas, Los Altos Hills
©2012 Innovative Casework, Inc.